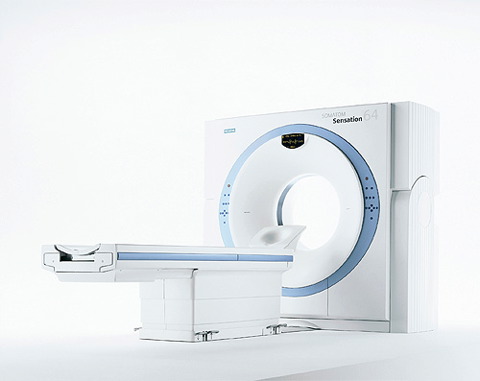 The Somatom Senstaion 64 by Siemens has been designed to provide you with excellent performance in your daily routine and clinical research. This scanner is the first one in the world that is able to take 192 images of the patient's heart per second. You will be able to obtain clear and sharp pictures of your patient's organs, tissue, blood vessels and more in as little as only 10 seconds.
The Siemens Somatom Sensation 64 will reduce the radiation dose to the patient compared to the older CT systems. When you buy the Siemens Somatom Sensation, you will be able to offer your patients a non-invasive and painless exam of the heart. The Sensation 64 is so quick that it exposes patients to fewer x-rays.
Siemens Sensation 64 CT Scanner Features:
Reduces radiation dose
Produces images with clarity and detail
Ability to detect soft plaques with routine CT exams
Offers unprecedented clarity
For additional information on the Siemens Sensation 64 CT Scanner, please contact CT Medical Scanners. We can provide high quality CT Scanner equipment at affordable prices for your medical clinic.