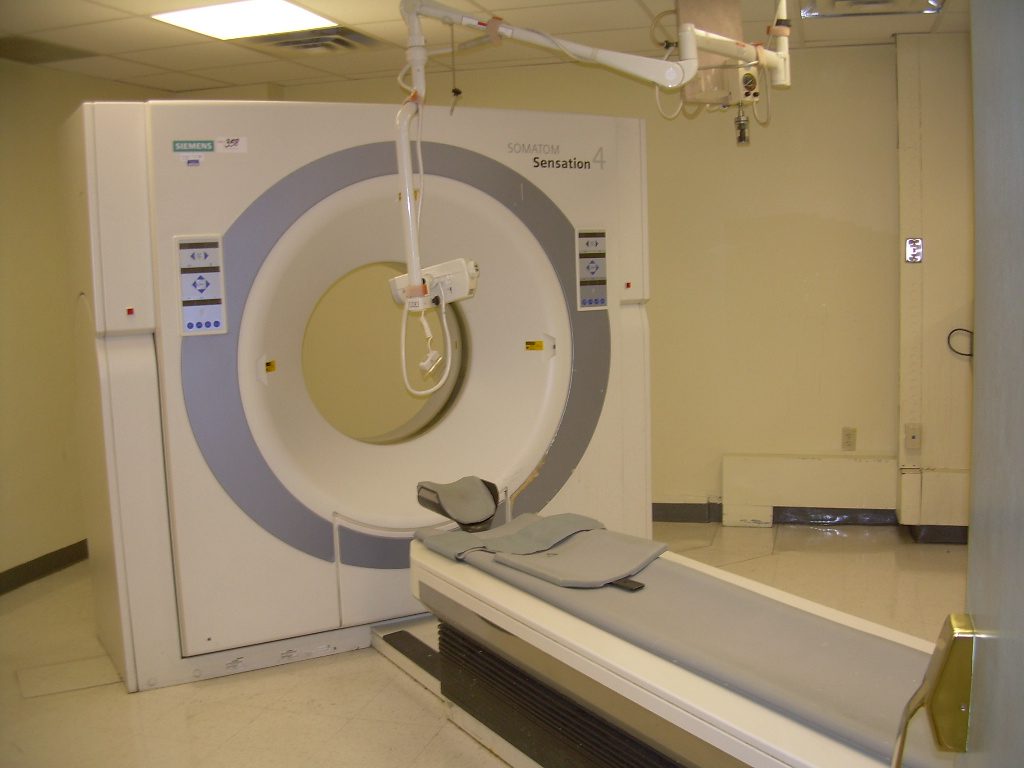 The Somatom Sensation 4 by Siemens is an entry level multislice CT scanner that allows you to give cutting edge preventive care to your patients and access to advanced CT clinical applications. The Sensation 4 provides you with quad slice acquisition. When using this scanner, you will have a scan field of 50cm and a 70cm aperture.
The Somatom Sensation 4 has been designed with features that have already been tried and proven to work. Some of these features include the CT³ Volume Scanning technique, Siemens-patented Lightning UFC detector array, the Siemens CARE solutions and more. When you buy the Siemens Sensation 4, you will have a CT scanner that provides 160 slices in 20s breath hold, 100 seconds spiral time, 125ms temporal resolution and 1.5 slice image reconstruction time.
Siemens Somatom Sensation 4 CT Scanner Features:
Provides thin slice acquisition of large anatomic volumes
500ms rotation time
Equipped with the syngo user interface
Extra peripherals that can be add to the system
For additional information on the Siemens Somatom Sensation 4 CT Scanner, please contact CT Medical Scanners. We can provide high quality CT Scanner equipment at affordable prices for your medical clinic.