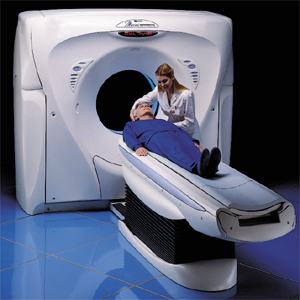 The Brilliance 40 CT scanner by Philips offers you a system with a 40 multi-slice configuration. When you buy the Philips Brilliance 40, you are going to be able to produce detailed images that can be useful when you are scanning areas of your patient that contain moving organs. You will receive detailed image information that is displayed in the most appropriate format.
The Philips Brilliance will allow you to perform fast scans for your patients. You will be able to perform a lung scan in only four seconds. You will be able to perform a whole body CTA exam in around 15 seconds. This scanner has been designed to allow you perform fast scans to reduce your patient's breath hold, require less contrast media and ensure minimal dose exposure for your patients.
Philips Brilliance 40 CT Scanner Features:
40 Slice simultaneous acquisition
Fast scan times
Reduces patient breath holds
35 second whole body scan
Brilliance Workspace Workstation
For additional information on the Philips Brilliance 40 CT Scanner, please contact CT Medical Scanners. We can provide high quality CT Scanners equipment at affordable prices for your medical clinic.