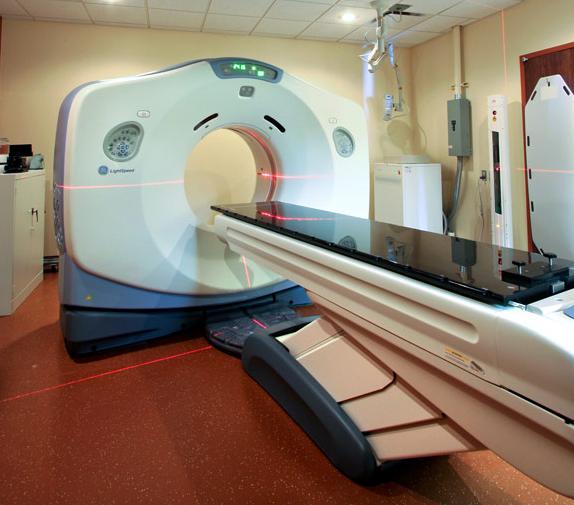 The LightSpeed RT 16 by GE is a multi-slice CT scanner with a wide-bore that provides you with RT simulation for your patients. This machine is the leading CT simulator for radiation therapy planning in the world. When you buy the LightSpeed RT 16, you have access to advanced oncology clinical applications that simplify radiation therapy planning.
The GE LightSpeed RT 16 has been designed with the LightSpeed technology that provides you with thin, high 2D and 3D resolution and high quality images. This machine offers fast, true 16x 0.625 microVoxel imaging that is exclusive to GE.There is also an optional 100kW generator and 800mA that is needed for sub-second imaging.
GE LightSpeed RT 16 CT Scanner Features:
Provides more possibilities for treatment planning
Wide 80cm bore
Compatible with most mobile lasers
Exceptional image quality
For additional information on the GE LightSpeed RT 16 CT Scanner, please contact CT Medical Scanners. We can provide high quality CT Scanners equipment at affordable prices for your medical clinic.