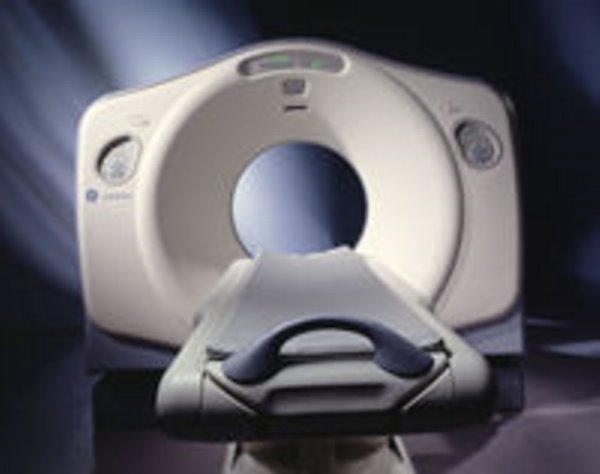 The Lightspeed WX/I Quad CT scanner by GE is a whole body multi-slice scanner that can acquire thinner slices for better image quality. This scanner is capable of routine 0.8 second full 360 rotation scans. The speed and fast acquisition time of the GE Lightspeed QX/I CT scanner allows for many exams to be performed in a single breath hold.
When you purchase a GE Lightspeed QX/I Quad CT scanner, you will benefit from the ability to reconstruct multiple slice thickness from just one data acquisition. This CT scanner has been designed to produce you with optimal image quality, image reconstruction, filming, archiving, networking and display. You will notice routine use to thin slices without compromise in the IQ, coverage or the throughput.
GE Lightspeed QX/I Quad CT Scanner Features:
Longer tube life
Provides volume acquisitions at up to 7 ½ images per second
Reduction in body scan times
Gantry aperture of 70cm
Maximum SFOV of 50cm
For additional information on the GE Lightspeed QX/I Quad CT Scanner, please contact CT Medical Scanners. We can provide high quality CT scanner equipment at affordable prices for your medical clinic.