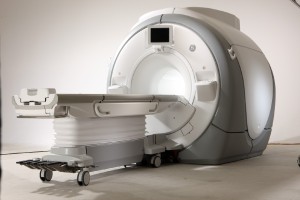 The Discovery CT750 HD is a high-definition CT system. This CT scanner produces high definition images at up to 230 micron resolution. It has been proved to produce 2.5 times more views per rotation which will improve the overall resolution. When you buy the Discovery CT750 HD CT scanner, you are going to be able to see the finest details when viewing the images that are produced. The Discovery CT750 HD has a redesigned image chain and is powered by the Gemstone™ detector to produce high resolution images.
When using the GE Discovery CT750 HD, you will see up to a 33% increase in spatial resolution across the whole body. You will also see up to a 50% less dose to your patients. It features the Performix™ HD tube that has the ability to enhance the resolution through dynamic control.
GE Discovery CT750 HD CT Scanner Features:
High definition imaging
Operates at up to a 50% dose reduction
Exceptional resolution and clarity
For additional information on the GE Discovery CT750 HD CT Scanner, please contact CT Medical Scanners. We can provide high quality CT Scanners equipment at affordable prices for your medical clinic.