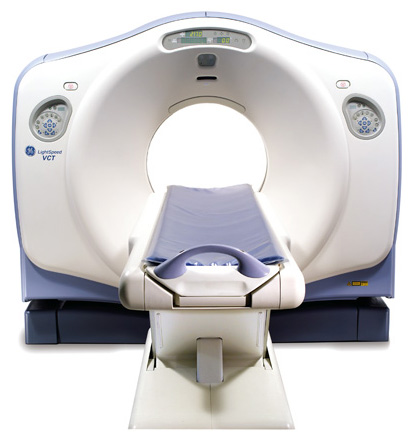 The GE BrightSpeed Elite is a 16 slice CT scanner that offers high resolution imaging at up to 0.35mm isotropic at an optimized dose. This scanner is equipped with the HiLight matrix detector as well as GE's Volara digital DAS that boosts the processing power and also reduces the noise by 30 to 40 percent. This scanner will provide you with high quality imaging across a wide range of clinical applications.
The GE BrightSpeed Elite offers you a high powered scanner for multi-organ acquisition with sub-millimeter slice thickness and sub-second imaging. It has been designed with the Performix tube that is enhanced with SmartTube technology that offers both improved longevity and reliability. When you buy the GE BrightSpeed Elite, you will be able to perform fast scans with exceptional beam quality and patient throughput.
GE BrightSpeed Elite CT Scanner Features:
Provides high resolution imaging at a low dose
Equipped with Volara Digital DAS that reduces patient dose up to 10%
Ergonomic design
SmartTube™ technology
For additional information on the GE BrightSpeed Elite CT Scanner, please contact CT Medical Scanners. We can provide high quality CT Scanners equipment at affordable prices for your medical clinic.