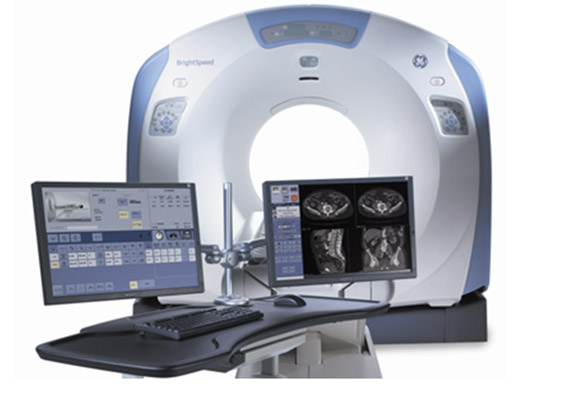 The BrightSpeed Edge Select is part of the BrightSpeed series from GE. This is an ultra-compact 8 slice CT scanner that offers you multi-detector CT capabilities. This system has been designed with the LightSpeed VCT technology that will allow you to perform your scans with applications that are not possible with a single-slice CT scanner.
The BrightSpeed Edge Select is a small and compact system that can be put almost anywhere. It also has the same easy user interface as the LightSpeed systems. If you are looking to a cost effective way to replace your single or dual-slice system, this is a great choice to go with. When you buy the BrightSpeed Edge Select, you are going to be receiving a CT system that delivers high processing power to produce high-resolution images at a low dose.
GE BrightSpeed Edge Select CT Scanner Features:
Ultra compact design
High resolution imaging
LightSpeed VCT technology
Equipped with Volara™ Digital Data Acquisition System
For additional information on the GE BrightSpeed Edge Select CT Scanner, please contact CT Medical Scanners. We can provide high quality CT Scanners equipment at affordable prices for your medical clinic.